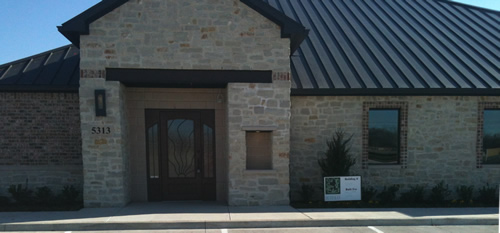 At the Texas Institute of Cardiology, providing exceptional cardiac care for our patients is our number one priority. Treatment received at T.I.C. is not only state of the art it is also comprehensive and compassionate.
Each patient is treated by Dr. Wahid -NOT a physician's assistant or a nurse practitioner. Dr. Wahid feels that each patient deserves his expertise. Therefore he devotes his time and attention; taking the utmost care with each consultation, evaluation and assessment. Dr. Wahid treats each patient as he would his own family members.
Dr. Wahid's highly skilled and dedicated staff is committed to addressing the individual needs of each patient and is focused on providing education, training and support in addition to the highest level of cardiac care available. The TIC staff would like to welcome you and look forward to the opportunity to assist you with all cardiac issues and concerns.
Dr. Wahid and his cardiac team are always ready and available to care for patients and welcome all new patients to their thriving and growing practice. Please take a few minutes and familiarize yourself with the contents of the T.I.C. website. If you have any questions or concerns please feel free to contact us! (office phone 214-544-7555 or 1-866-391-4311, fax 214-544-7556,  or  email info@ticardiology.com)
We look forward to seeing you in the clinic and thank you for allowing us to be a vital part of your good health!

Please check out our patient portal website and contact the office to get your username and password today! Through the Patient Portal, you will be able to
ask questions of doctors, nurses, and staff members
request prescription refills and referrals
set up appointments
examine your current and past statements
… all from the comfort of your home, whenever it is convenient for you!
We are located at 5313 West University Drive in beautiful McKinney, Texas in the newly expanded and remodeled Medical Office Building of the Medical Center of McKinney.
Office Hours:
Monday thru Friday 8:00 AM to 5:00PM
Our office is opened thru the noon hour Monday thru Friday for your convenience
Baylor Medical Center at McKinney
Medical Center of McKinney
Presbyterian Hospital of Allen
Centennial Medical Center
The Heart Hospital Baylor Plano
Baylor Regional Medical Center at Plano
Medical City Dallas
---

Texas Institute of Cardiology is now an ICANL Accredited Nuclear Cardiology Laboratory In the area(s) of Myocardial Perfusion Imaging

Texas Institute of Cardiology was chosen by D Magazine as one of the top cardiology clinics in the DFW area

Baylor hospital has rated Texas Institute of Cardiology in the 99 percentile in all of these areas: Time the physician spent with patients, physician concern questions/worries, physician keeping the patient informed, friendliness/courtesy of physician and skill of physician.