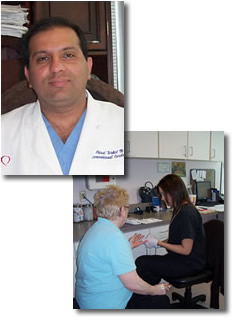 Clinical Trial
The Texas Institute of Cardiology is currently seeking patients with chronic heart disease or chronic liver disease to participate in clinical trials. People with chronic medical conditions are at high risk for pneumococcal disease.
If you suffer from heart or liver disease and would like to learn more go to clinical trial for patient enrollment information.
Contact us if you are interested in an evaluation to qualify for the Texas Institute of Cardiology clinical trial by going to form.
Hina Shafiq, MBBS Clinical Research Coordinator Texas Institute Of Cardiology, P.A 5313 West University Drive McKinney, Texas 75071 Phone: 469-408-8115 Email: hshafiqresearch@ticardiology.com